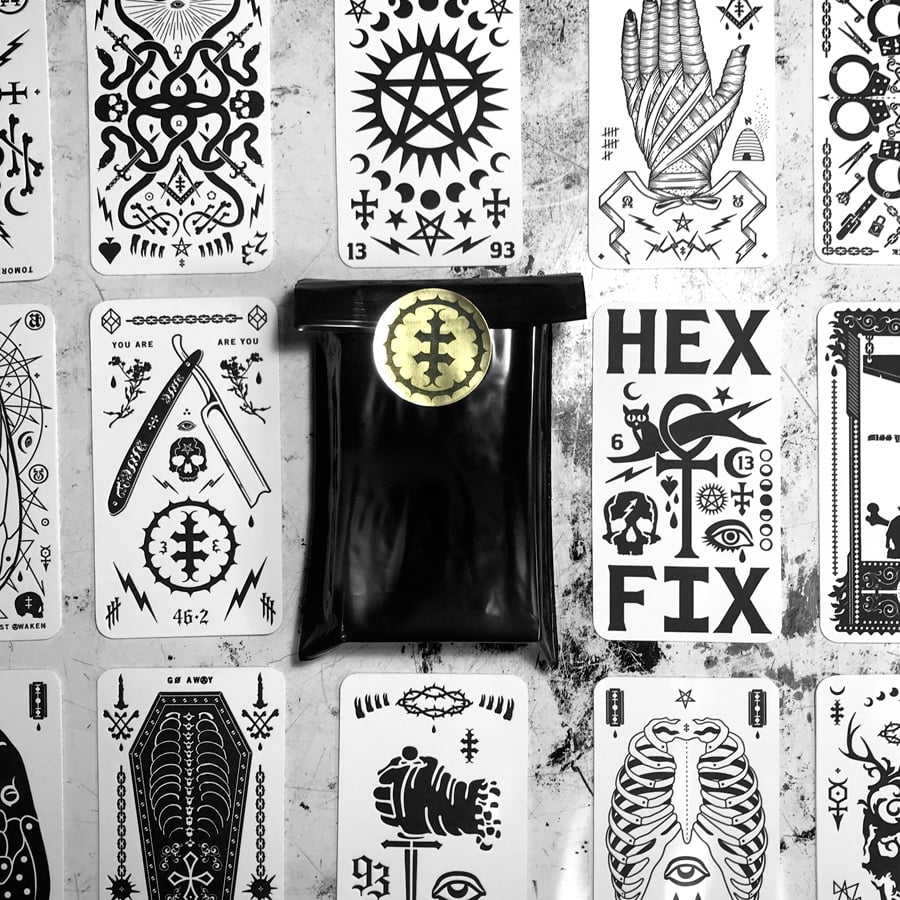 The remaining handmade Oracle Deck letterpress cards, now available in a streamlined edition of 30 tarot-sized (2.75" x 5") cards in a Black Poly Bag*.
* Box editions are Sold Out, this edition does not come in a box *
Printed by hand via letterpress on luxe 184# cardstock, these cards contain various graphics and motifs of our own design, while incorporating symbols and graphics from researched occult and esoteric antiquity to create a modern mode of alchemic understanding. Similar to what one might find in a Masonic Chamber of Reflection, the goal of these cards is that of open and free interpretation to achieve self-meditation, thought, and growth.